"Our goal is to offer the most creative solution to the brief, while being practical in its development to not loose that creativity through budget constraint."
Our clients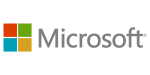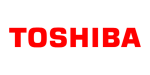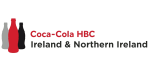 What our clients say
I can't say enough about these guys. From the first time I met them, we were blown away by their enthusiasm & love for what they do. Eamon is beyond doubt, a creative genius & it was a joy to work with him & his team.While chatting with Eamon during our first meeting (more…)

Martin Molloy
Barry & Browne
From start to finish, we all thoroughly enjoyed working with the guys in Creation Station. We left the first meeting knowing that we could trust them to come through with something different, and they most certainly did. We wanted (more…)

Caroline Daly
Marketing Executive Tucks O'Brien Ltd.
Being introduced to Creation Station has been great for us all at JACC Sports. Creation Stations expertise for just "getting" instinctively what we want and how we ned it executed is second to none. The guys have worked on (more…)

Jonathan Courtenay
Jaac Sports
Tamara Somers
Microsoft UK & Ireland
Our skills
Our skills are an extension of our Talents. As creative people, we hone in on what we like to do naturally, and as a team we are creative together, as we all know, one idea leads to another! Our Talents are our Skills. If you are doing what you love for a living, it doesn't always feel like work, and seeing your artistic creations coming alive is the best job in the world! Believe it or not, as much as we talk, we listen twice as hard.
Listening:
Talking:
Design:
Creativity:
Attention to Detail:
A message from our MD
At Creation Station, we are always striving to better ourselves. We are always learning, we show each other mutual respect, we love our clients, we love when we impress them, we know when it's time for a laugh and time for knuckling down. "Work Hard and Play Hard" is a motto used many times in our four walls, the word "Assume" however is not!
Eamonn Elders